With advancements in machine learning, AI, and natural language processing (NLP), chatbots are becoming increasingly sophisticated. We've come a long way from the stilted language and limited option menus that chatbots of the past used to have—now, they can detect keywords in your query, anticipate issues, and resolve most problems before they ever reach a live agent. It's no wonder that savvy businesses have invested heavily in developing chatbot solutions for customer service and marketing.
Freshworks, which was founded in 2010 in India, is one of the leading chatbot solution providers for these businesses, among other cloud-based SaaS solutions. Named Freshchat, this service was designed to help businesses provide a personalized experience to their customers while reducing operational costs. The company now serves over 50,000 businesses globally, across different sizes and industries.
36Kr Global spoke with Simon Ma, Freshworks Director and Regional Manager for ASEAN, to learn more about the company and his views on the role of chatbots in the future.
The following interview has been consolidated and edited for brevity and clarity.
KR: Tell us more about Freshchat and how it enhances the customer experience.
Simon Ma (SM): We focus a lot on "omnichannel engagement." This allows customer agents to have a panel where they can view the lifecycle of their interaction with a customer. For example, if an agent interacted with a customer, the agent can view all interactions over the last four months, such as through WhatsApp, social media, or email, all under one single view. They can also see the category of cases raised, such as refunds, sizing issues, etc. Additionally, they can take certain contexts into account, such as what products the customer has bought before and what they are interested in, to provide insights and suggest what the customer might be interested in.

KR: How does this contribute to the business operations?
SM: I think it contributes in two main ways. The first is providing a personalized experience that drives conversions. According to a survey by Accenture, 48% of people stated that if a brand does not provide a customized experience, they will leave the brand. To achieve this, we can use information such as the customer's journey and interactions to predict their intent, and then use a customer service agent or a chatbot to provide the necessary interactions that the customer likes.
The second way is improving agent productivity. Automating simple tasks, such as answering queries, rerouting customers, or collecting information, can reduce the workload of customer service agents by an average of 1.2 hours per day, per agent. Multiplying this across a helpdesk of 100 agents can result in savings of 120 hours per day. Additionally, it can reduce friction by allowing customers to access answers without having to click external links, make phone calls, or write emails. Furthermore, it can also enable self-service, as 91% of consumers prefer self-service if doing so can answer their questions quickly.
KR: How customizable is Freshchat? Or rather, what kind of support do you provide businesses with in setting up the platform?
SM: In essence, the Freshchat platform is designed to be flexible and cater to different consumer preferences. As we discussed earlier, consumers want to interact with a brand through multiple platforms and have the flexibility to switch between them. To provide a customized experience, we need to integrate with messaging platforms and social media, and pull in data to create a single console where agents can view all customer interactions. We also need to integrate with the company's different platforms, such as a CRM for storing records, a platform for building, and one for shipping.
Freshchat is designed to get up and running quickly for clients, so we offer many out-of-the-box integrations and processes. If these don't work for the customer, they can customize their options from there.
For example, Zara wanted to improve the experience of their 50 million monthly shoppers. They identified customer support as a challenge, with the need for the right support at the right time, a fast response, and a personalized experience. Thanks to our franchise flexibility, Zara was able to streamline all online channels for customer interactions into one platform. Chatbots helped respond to many issues automatically, freeing up human agents to handle up to six customers simultaneously.
Zara reported a 5% quarterly increase in customer satisfaction scores and was able to convert 75% of their shoppers into repeat customers over the years.
KR: You mentioned that you integrate with different platforms on the backend. Can you give me some examples of these platforms?
SM: We provide our own CRM platform, as well as integration with popular CRMs such as Salesforce, HubSpot, or any platform that has an open API.
At the core of Freshworks is the Freshworks Neo platform, a no-code, low-code platform. This is where we do integrations, helping customers create applications quickly and easily with a drag-and-drop interface.
KR: What are some of the myths around chatbots that still prevail today?
SM: I think there are quite a few myths. Firstly, chatbots are often deemed to be complicated to set up, usually used by marketing teams, and can only deflect issues. Secondly, they are only usable on websites. Third, they are not versatile. Fourth, they are difficult to deploy and use. Lastly, they can totally replace humans.
However, in reality, newer-age chatbots, like Freshchat, are designed to be versatile and easy to set up. We wanted to make it easy for companies to adopt, which means making it simple to deploy, intuitive to use, and achievable in days instead of weeks. We can also customize it to support a variety of business functions, including sales, product teams, and customer support. So it's not just limited to marketing or frontline employees.
For example, one of our customers, Collinson Group in the UK, utilized chatbots to handle queries about COVID-testing services when the pandemic hit the UK. They realized that 50% of new inquiries needed a faster response, so the chatbots were integrated with messaging apps like Facebook Messenger and WhatsApp. They were used proactively to engage customers after analyzing and determining the customer's intent.
Therefore, the myth that chatbots can totally replace humans is incorrect. Today, they are meant to complement agents and provide a faster, more personalized experience for customers, not to replace human interaction.
KR: What about the belief that chatbots are restricted to just websites?
SM: The myth is that chatbots are just virtual agents on websites, but there is potential for them to be integrated with messaging platforms like WhatsApp. Many of our customers have done this, where the chatbot can trigger the activation of a live agent when needed.
KR: Some believe that a business needs to be of a certain size before having a chatbot will come in useful. Is that true?
SM: It's true that there is a certain myth surrounding the complexity of setting up and using chatbots. In the past, chatbots were customized for each user, making them difficult to deploy and use. However, modern chatbots like Freshchat are designed for what's dubbed the Fortune 5 Million—customers of all sizes, from small businesses to larger enterprises. We strive to make them simple to deploy, intuitive to use, and easy to start getting value from. That is how our company and products are designed.
KR: What do you think will be the next breakthrough in conversational AI?
SM: Generally, conversational AI leverages natural language processing (NLP), speech-to-text recognition, and machine learning to simulate conversations. This includes taking into account local slang, cultural nuances, and different languages so that even if you switch to a real person, you won't be able to tell the difference.
Both traditional and conversational AI chatbots can be deployed in live chat software. They can be used to deflect queries, offer 24/7 support, and engage with customers. The key difference is the ability to understand intent and respond to users by using NLP and machine learning.
With artificial intelligence, you can simulate lifelike conversations. Unlike traditional chatbots, which operate on predetermined workflows, you can transfer the chat to the right agent without letting the customers get stuck in a loop.
The next big breakthrough needs to be chatbots that can steer clear of robotic scripts and engage in small talk with customers, accounting for both language and cultural differences. Having a multilingual chatbot is an exceptional asset, as it can help businesses tap different markets and build brand awareness among customers.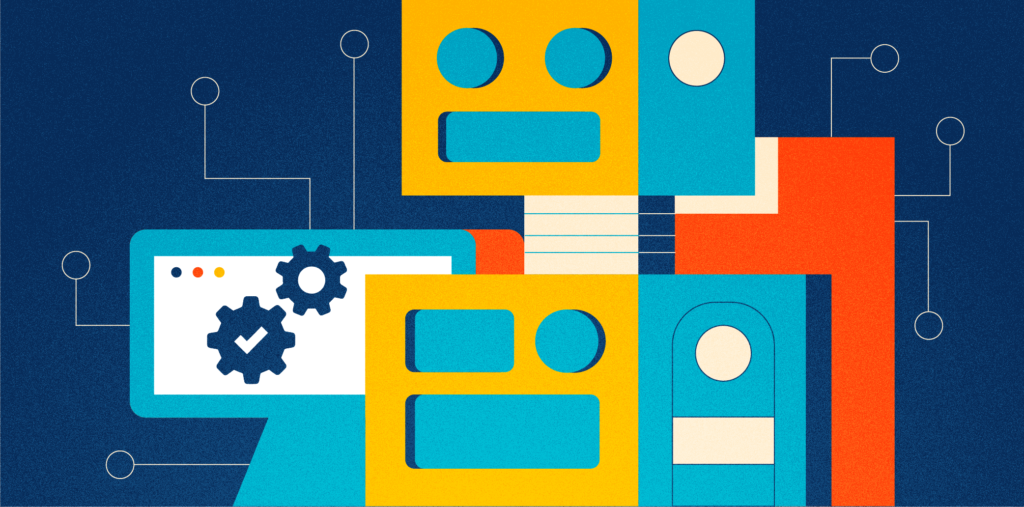 KR: These days, AI is playing a greater role in providing conversational support for use cases like therapy. What are your thoughts on that?
SM: Mental health awareness has increased significantly over the past decade. While more people are now more willing to seek help, it can still be difficult for many to open up and ask for assistance. Even for myself, it can be hard to recognize when I'm struggling. This is where chatbots can be incredibly useful. They provide an easy and accessible way to talk to someone, without having to fit it into a busy schedule. They also maintain confidentiality, allowing for self-administered pre-diagnosis. Additionally, they can be used as a tool for follow-up after treatment, are relatively low-cost, and can help with early-stage interventions.
However, it's important to remember that chatbots are not intended to replace human doctors or therapists. While they can automate lower-level work, it is still difficult to replicate the human touch and the nuances of language. Chatbots should be seen as a way to supplement therapy, allowing therapists to focus on what they do best. If we understand where they fit in, chatbots can have a tremendous impact on society.
KR: What role do you foresee chatbots playing in the metaverse?
SM: For me personally, I think conversational AI chatbots have great potential in the metaverse. In the metaverse, users will not only interact with other users but also with digital avatars [as NPCs], which are 3D versions of chatbots. Imagine if these chatbots are powered by conversational AI, then the digital avatars will be able to respond to actions based on these interactions.
The metaverse is still in its infancy, so it will be interesting to see how it unfolds in the coming years. One clear, practical use for chatbots in virtual technology could be the deployment of digital avatars to help customers with their online shopping experience, respond to requests for service, and, coupled with access to purchase history and customer preferences, the brand is able to predict or suggest potential interests to customers.
This has a tremendous impact on creating highly personalized shopping experiences. The same concept can be applied to other use cases, such as therapy or AI friends, and extrapolated into the metaverse. These are very interesting use cases.