China Venture Roundup will be going on indefinite hiatus after 2021. Thank you to each of our subscribers, many of whom have been with us since October 2020. We appreciate your continued support. In the meantime, we'll continue to develop engaging ways to unpack China's tech and business ecosystem.
Stay connected to Asia's tech ecosystems via our daily newsletter, The Uptake. Subscribe here to receive updates on our China-related online events and webinars! We also provide startup scouting, market research, and other services in China and Southeast Asia. Get in touch at partnerships@kr-asia.com if you have enquiries.
MNCs in China
Japanese cosmetics giant Shiseido announced a three-year global strategic partnership with Tencent through its China subsidiary, Shiseido China, on December 21.
The partnership will see Shiseido and Tencent strengthen the cosmetics brand's D2C services and social commerce business, while enhancing the customer experience for Chinese consumers. Tencent will accelerate Shiseido's group-wide digital transformation and enhance the cosmetics company's digital beauty capabilities, such as virtual try-ons and intelligent skincare technology.
In the future, Tencent and Shiseido will expand their cooperation to cover areas such as smart retail, immersive virtual brand experiences, and smart skincare solutions for specific consumer groups.
Going Public: IPOs
Hoymiles Power Electronics, a microinverter supplier for the solar energy industry, has set a new record for the highest price for an A-share IPO, selling 10 million shares at RMB 557.80 (USD 87.40) apiece. On December 20, Hoymiles debuted on Shanghai's Star Market. Its shares surged 13.6% after the market opened. As of December 28, Hoymiles' market cap was RMB 29.2 billion (USD 4.6 billion).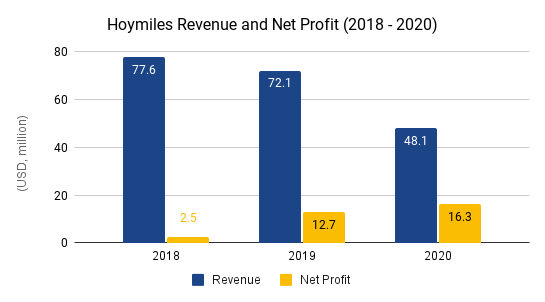 Startups on Our Watchlist
Shenzhen-based Xbiome, an AI-powered microbiome drugmaker, closed its USD 100 million Series B round, one of the largest fundraising rounds within this sector in China. The investors include Legend Capital, Gaorong Capital, Sky9 Capital, 5Y Capital Capital, Primavera Capital, and HIKE Capital.
The funds will be used for clinical trials, IND (Investigational New Drug) applications in the United States and China, and further R&D of drug candidates. Xbiome will also cooperate with major pharmaceutical companies and establish an R&D center in the US, upgrade its products, and accelerate the globalization process.
To date, Xbiome has five first-in-class microbiome drug pipelines and has been cooperating with top hospitals in China, such as Beijing Cancer Hospital, Peking Union Medical College Hospital, and Nanfang Hospital. It also develops innovative technologies in Boston, New York, Philadelphia, and Silicon Valley.